It's February, there is snow and ice all over Boston, temperatures are in the low thirties… But tomorrow my wife and I are leaving for la Martinique! This fabulous Carribean island hosts some of the most iconic French rhum distilleries. 
We land in the afternoon at Fort de France, the local capital, located roughly in the center of the island. Being French, many things looked familiar, but the landscape with all that jungle looked awesome. We needed to reach our AirBnB located North of the island to get ready for a long day ahead of us. After a short night hearing the "sweet" melody of local frogs we're heading toward Rhum J.M. distillery.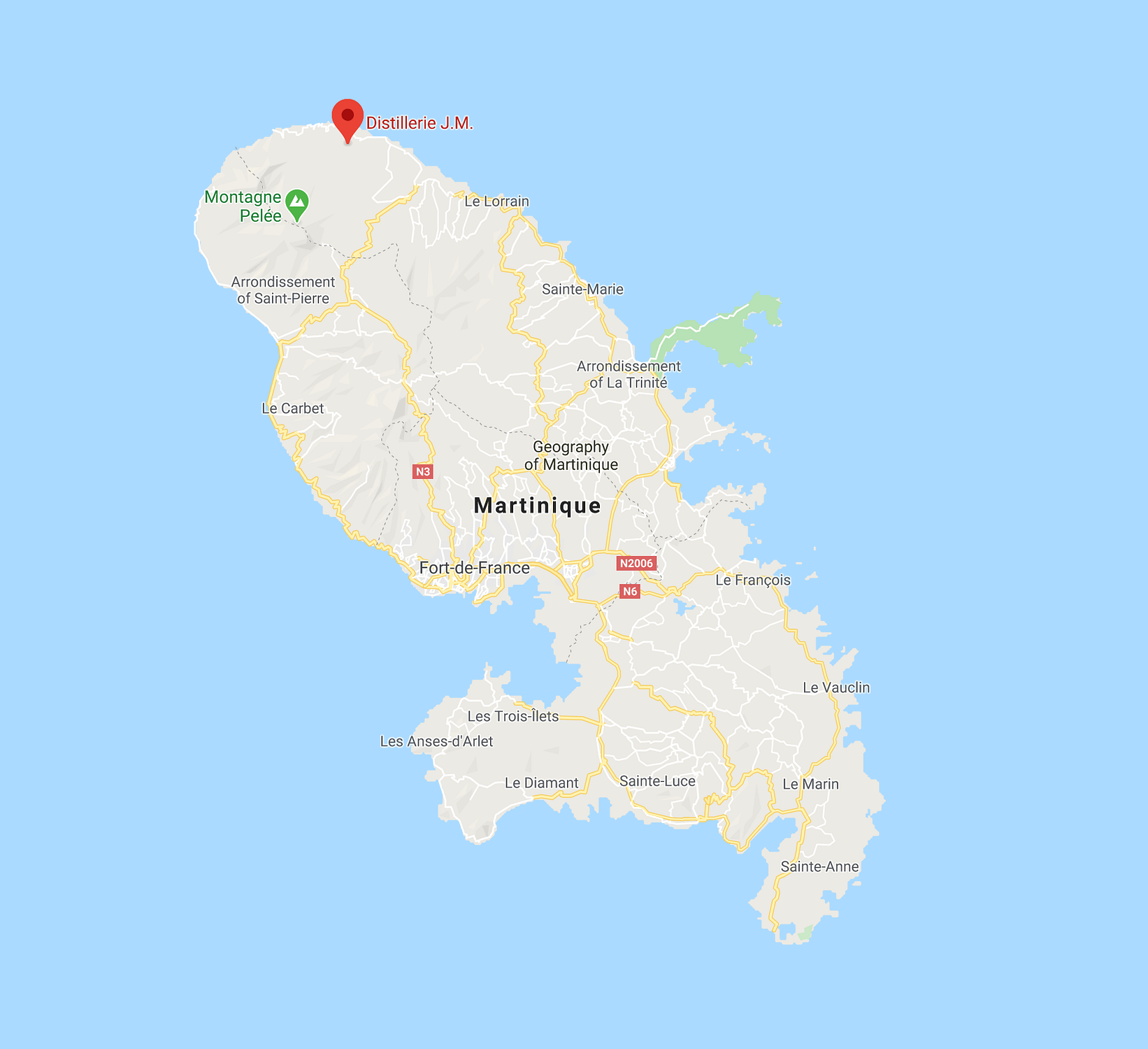 Arriving at the location, you can only see Rhum J.M. distillery at the last moment. It looks like a magnificent gem in between several hills, making it hard to see, but also quite protected.
We are welcomed by Aurélie who gives us all the historical background, before a self-guided tour around the property. After a couple of hours visiting this amazing distillery (and buying a few bottles following the tasting) we head North toward some incredible black sand beaches.
A nice meal with some local ti-punch later, and we are at a beautiful Banana Museum right next to Sainte-Marie. Beautiful location, and great history around the banana, I totally recommend it! It also happens to be right next to the famous Saint-James distillery, where we obviously had to stop briefly on our way back.
After a great local dinner in a tiny restaurant named "Le Colibri Parfumé", we have another short night, a quick breakfast and drive toward the Presqu'île de la Caravelle located east of Martinique. It is a beautiful natural park with long stretches of beach.
Because no day should go by without a distillery tour, we decide to aim for Habitation Saint-Etienne (also known as "HSE"). While they do not actually distil rum (they get it from the Le Simon distillery), they are expert in the aging process, and provide dozens of references with multiple "finishes" (Scotch, Sherry, Madeira, Bourbon, etc.).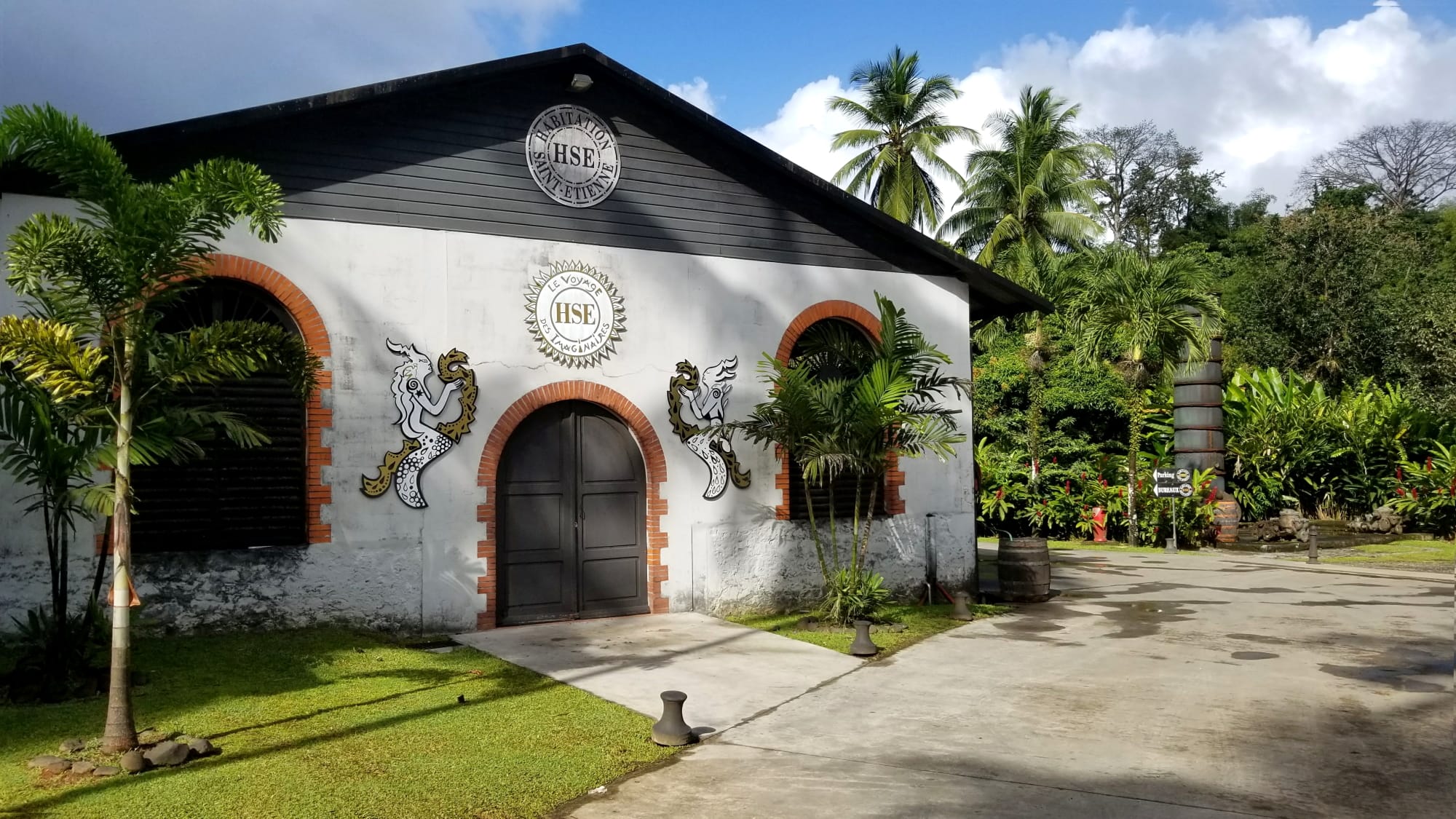 On our second-to-last day we are awaited at Habitation Clement for a personal tour. The "Habitation" also serves as a museum for many pieces of art. It is just magnificent, you must visit!
Like every rhum place, a long tasting session and a few bottles purchased later, we decide to hang out on the beach, enjoy various viewpoints and end the day with a beautiful sunset and another flavourful fish-based dinner.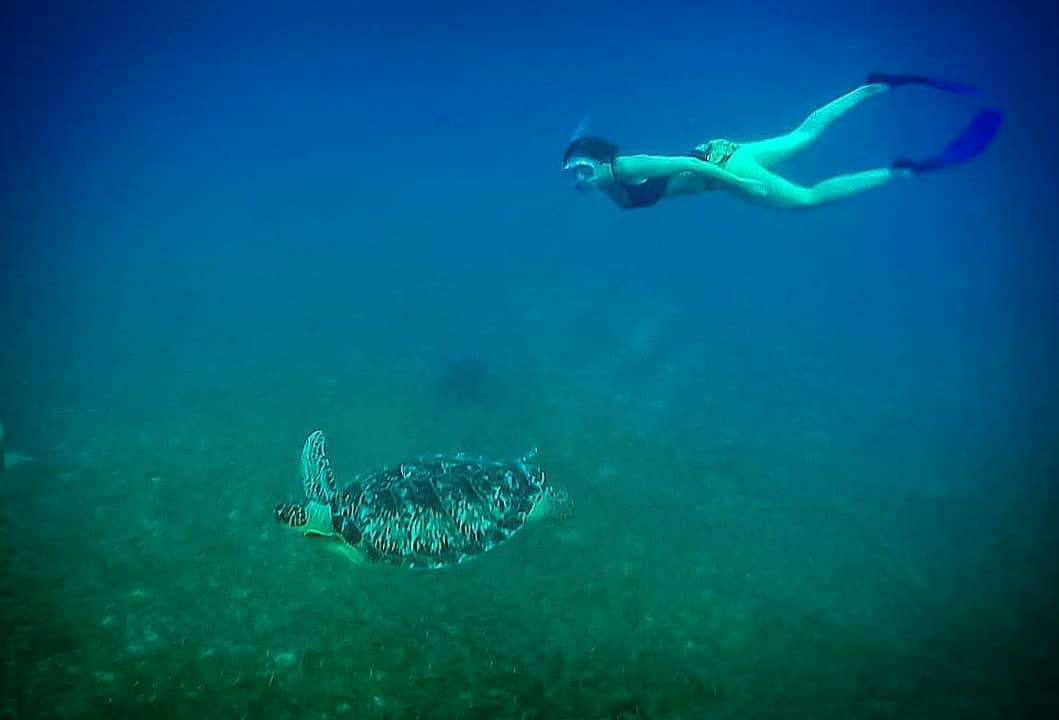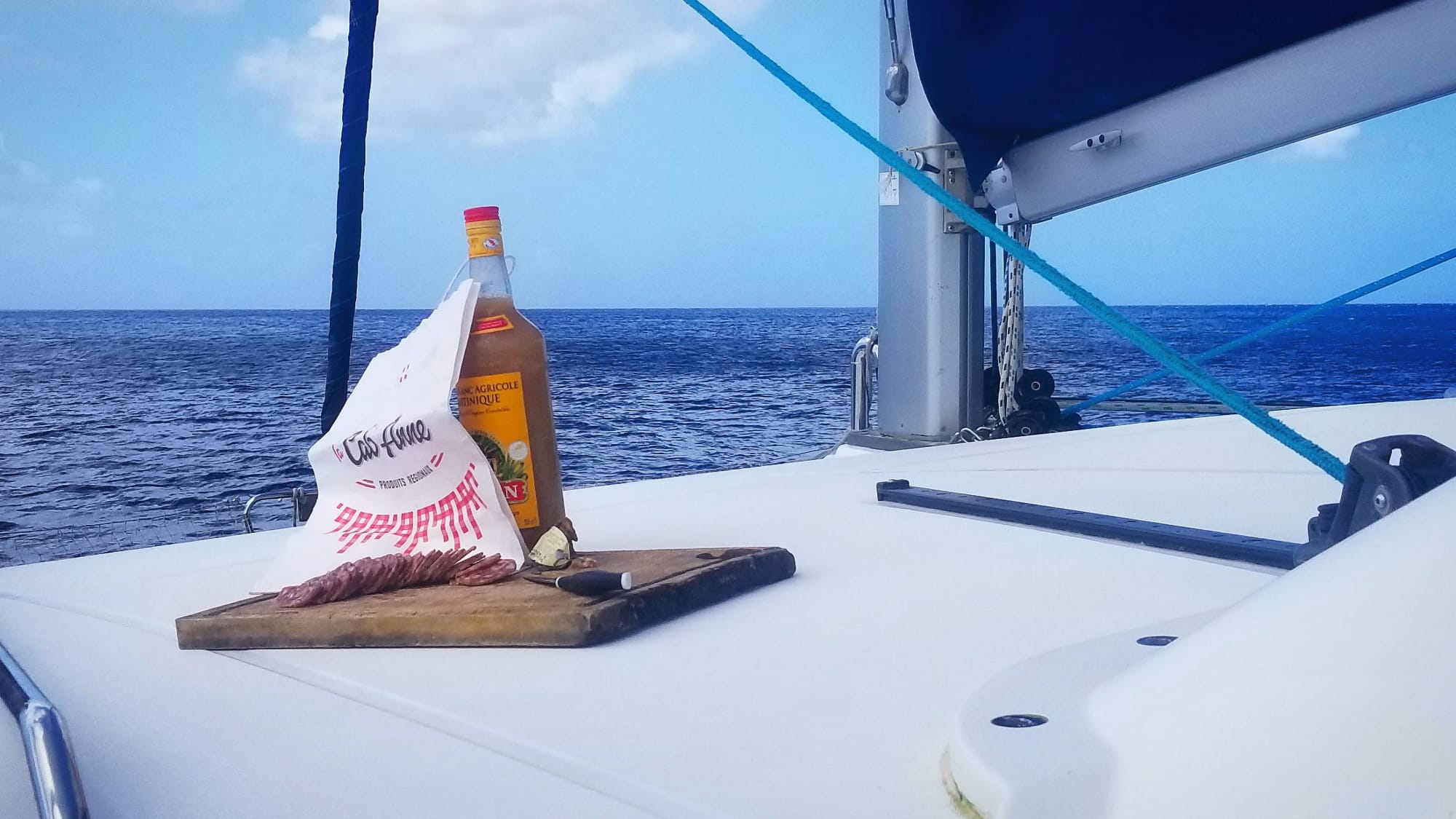 On the last day, we had booked a sailboat to explore the sea and do some snorkeling, to enjoy the beautiful underwater scene. The captain welcomes us with some French "saucisson" that we miss so much since moving to the US, and of course a few "ti-punch" to celebrate after sailing.
My wife and I decide to enjoy some more of the terrific local beaches for our last moments on the island. It's finally time to pack, but I realised I have 18 rhum bottles, a few "saucisson", and some more local delights to fit (even if you're not supposed to bring back this much…)! If we have had more time I would have loved to visit some more iconic distilleries like La Favorite, La Mauny / Trois Rivieres or Depaz, but I guess it will have to wait for another trip to this paradise island!