Let us call it what it is: 2020 was a garbage year.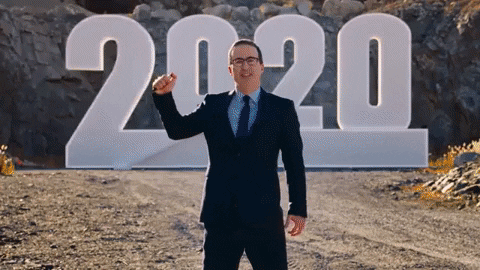 However, one bright spot was the influx of new rums into the market in Massachusetts. This year alone saw the Massachusetts introduction of quite a few new brands and new expressions. The following is a list, not all inclusive and in no particular order, of the new brands available in Massachusetts in 2020:
La Maison & Velier

Clairin Rhum from Haiti
Hampden Rum from Jamaica
Providence Rhum from Jamaica

Habitation St. Etienne (HSE) from Martinique (6 offerings)
Pere Labat from Guadeloupe (two offerings – 40% and 59%)
Black Tot Finest Caribbean Rum.
Admiral Rodney from St. Lucia
Massachusetts also saw the continued expansion of rum offerings from many rum brands, including but not limited to and in no particular order:
Privateer's Distillery from Ipswich, MA added to its distiller's drawer offerings, including several various special releases like Lot. No. 1 and When In Rhum. Privateer also rebranded it's single-barrel offerings to the Letter of Marque series, which includes offerings at retailers such as Depot Liquors, Burlington Wine & Spirits, Bedford Wine & Spirits, Kappy's Fine Wine & Spirits, and Rapid Liquors.
Foursquare Rum Distillery saw the addition of Nobilliary, Détente, and its 2008 vintage.
Mount Gay Distillery rebranded its lineup, including new packaging for the line, as well as new blends for Mount Gay Black Barrel and Mount Gay XO, the latter of which saw the inclusion of Cognac cask-aged rums into the blend. Mount Gay also continued its expansion with the Master Distiller's series, introducing the Port Cask Expression.
Plantation Rum was busy this year, introducing products like Isle of Fiji, Fiji 2005, Jamaica 2003, Extreme No. 4 (including a release each from Long Pond and Clarendon), as well as a plethora of single-cask expressions available at retailers including Gordon's Fine Wine and Spirits, Burlington Wine & Spirits, Bedford Wine & Spirits, Julio's Liquors, as well as an offering available at The Baldwin Bar, Ivory Pearl, and Blossom Bar.
In a year stocked with new releases of rum, one can get lost in the thought of which offerings to purchase. Therefore, this article is to provide some guidance on the best – in my opinion – releases from 2020. In order to be considered in the "top" the rum would have to have been released in Massachusetts during 2020. Distribution can be slow in certain states, so it is unclear whether a release should be considered a release from 2019, 2020, or 2021. Delays occur, and in a year inundated with delays and disruptions, it is not uncommon for releases to vary by region or state. I've included a "Notable Mentions" section for each category as a means of including releases which should be sought after but may not have been strictly "released" in 2020 in Massachusetts. It should be noted that these bottlings are not ranked, but rather they are grouped and explained to allow you to make up your mind on what to seek out next. Finally, these are all based on expressions that I have personally tried, which means that some 2020 releases may have not made the list but were qualified.
White Rum/New Distillate
Providence Rhum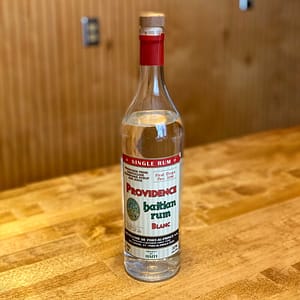 Produced in Haiti, and provided to the world by La Maison & Velier, Providence Rhum is an incredible cane juice rhum from the original Barbancourt Family at the newly established distillery, Distiller Port Au Prince. Lucious, viscous, and beautiful, the rum shines with notes of cane, grassiness, and incredible amounts of citrus fruit. The rum is an example of what an unaged rhum can be, and is something that producers should strive to achieve. A very limited offering, Massachusetts only saw 60 bottles received. However, if you are still looking for some bottles, a few retailers around the state have some left, including Burlington Wine & Spirits.
Privateer – When In Rhum
Hailing from our backyard in Ipswich, Massachusetts, Privateer Distillery is our little hometown champion, but Privateer's badge of honor comes not from its locality, but from its sheer quality. Look no further than Privateer – When In Rhum. With notes of vanilla, soursop, and vanilla custard, this rum should be called "Wonder in Rhum." The namesake comes from Kate Perry, who oversees the sales and distribution of La Maison & Velier in the United States. The story goes that Kate visited Maggie Campbell, Head Distiller of Privateer, and distilled this batch of rum. Well, there must have been magic in the air that day, because this rum tastes like nothing else that Privateer has produced and should not be overlooked. At last count, various retailers still have bottles of this on the shelf, including Burlington Wine & Spirits, Rapid Liquors, and Julio's Liquors.
Rhum J.M. Blanc (110 Proof)

Rhum Agricole is a beauty to behold. The dry, crisp flavors of tropical citrus, cane, and grassiness are remarkable. Rhum J.M. from Martinique has been a longstanding pillar in the production of Rhum Agricole. It's clear, based on its history, that they are experts at what they do. However, what propels Rhum J.M. to this list is its new offering, the Blanc 110 proof. Dressed in its characteristic label, but distinguished by the color of red, the rhum itself is one of the finer examples of Rhum J.M.'s offerings. Expressing well-rounded and balanced notes of citrus, sour pineapple, lime zest, and a distinctive salinity, Rhum J.M. Blanc 110 proof is remarkable. Regardless of one's experience in rum/rhum, Rhum J.M. Blanc 110 proof should not be overlooked.
Notable Unaged Mentions:
Rhum Caninha di Madeira
Coming from Madeira, an island in the Atlantic off the coast of Northwest Africa that is an autonomous region of Portugal, is Rhum Caninha di Madiera. It is unclear when this offering was released in Massachusetts, but it can be found at the Portugalia Marketplace in Fall River, MA. Derived from pure cane juice, this is like Rhum Agricole. Interesting enough, Madeira has its own Geographical Indicator for its Rhum Agricole. The rum is like Rhum Agricole produced in Martinique and would be an interesting purchase for those curious.
Pere Labat 59

Massachusetts does not have a lot of rum from Guadeloupe, with Damoiseau being the only brand. However, Pere Labat was introduced to Massachusetts in 2020. Distillerie le Poisson makes the rhum here, and it is indeed beautiful. With notes of vanilla bean, cane juice, a slight brininess, the rhum offered at 59% – as is tradition in Guadeloupe – is a standout in the line. This lineup, however, should be explored for its other offerings, which include a 6-year-old and an 8-year-old, both of which are not yet available in Massachusetts.
Clairin Rhum

Although there are only 3 Clairin bottlings offered in Massachusetts, there are 4 total labels available from La Maison & Velier, with Clairin Casimir not currently available in the state. (However, there are a few bottlings of Clairin aged in Sherry casks available in Massachusetts as of this writing). Clairin is produced in Haiti and is one of the most unique offerings in unaged rums. It is hard to determine the distinctions amongst the labels, and so Clairin's inclusion here is for the simple fact that each offering is extremely interesting and unique. Clairin Le Rocher has a distinct characteristic of olive brine, Clairin Vaval has more traditional Rhum Agricole notes, and Clairin Sajous has a distinct earthy characteristic that is unmistakable. For the exploration alone, Clairin is worth seeking out.
Aged Rum
Hampden Overproof

Hampden Overproof from Jamaica made its entrance along with the above-mentioned Clairin in Massachusetts in 2020. Purported an 8-year-old Jamaican rum, its high proof is not actually noticeable, which is remarkable. Hampden Estate is known for high ester, very "funky" rums, and this is no different. The rum is dominated by tropical fruits like pineapple and banana, but the 8 years in ex-bourbon casks have balanced it out with notes of vanilla, caramel, and light toasted oak. This is complex, beautiful rum worthy of some time in your glass. Also available in Massachusetts is the standard Hampden Estate 8-year-old at 46% ABV.
Foursquare Détente
Foursquare Rum Distillery made a splash this year with some beautiful releases, but none more beautiful than Détente. While Foursquare Nobiliary and 2008 are beautiful expressions, Foursquare Détente is mentioned above all else for its ability to balance intensity and elegance in one sip. When Fourquare first entered Massachusetts back in 2014, it entered with the Port Cask finish. While that offering was delicious, at 40% ABV it was not only light-bodied but the port finish was very prominent. However, the proof for Détente is much higher at 51% ABV. Not to say that higher proof automatically means it is better, what Détente does best is deliver a wonderful balance between port cask influence and bourbon cask influence. Notes of berries, port and red fruit are balanced by the baking spices influenced by the bourbon casks. What makes Détente special is it provides a means of witnessing the growth and development of the distillery.
Black Tot Finest Caribbean Rum
A please surprise this year in Massachusetts was the addition of Black Tot Finest Caribbean Rum. While many "Navy" rums are marked with the addition of caramel coloring, sweeteners and potentially other additives, the goal for this offering is to blend the traditional components of Navy rum without the addition of sweeteners to keep intact the flavor profile of the rum as it was intended. Consisting of: 35% Barbados pot and column still blend, aged for 5 years, 20% Guyanese pot and column still blend, unaged, and 5% Jamaican pot still distillate aged for 3 years, this rum quickly became a favorite this year. With its balanced notes of chocolate, cocoa, baking spices, treacle, and lush tropical fruits, Black Tot hits every note one could have a craving for. An incredible value at approximately $45, this should be in any rum enthusiast's cabinet.
Notable Aged Mentions:
Worthy Park Estate Single Estate Reserve

One mark of a fine rum is how it stands the test of time. Worthy Park Estate was first introduced in Massachusetts in late 2017/early 2018. In fact, the legend goes that I was the first person to purchase the Worthy Park line of rums in the state (until Zan says otherwise, that is what we are going with!). This rum is simply beautiful and should be sought out. With a nose like a French bakery, the rum is a perfect harmony of baking spices, toasted oak, vanilla, caramel, and tropical fruit, with banana being the most prominent. This rum is like banana's foster in a glass. A blend of 6-10-year-old rums from Worthy Park Estate, it is a tremendous value and extremely versatile as it lends itself beautiful to cocktails but is also perfect neat or on the rocks. An incredible rum on the market today that cannot be praised more. You can read my full review here.
Mount Gay Port Cask Expression

Mount Gay was traditionally known for its straightforward expressions of rum, aged in ex-bourbon casks. The lineup typically consisted of Eclipse, XO, and the 1703. For several years, Mount Gay has endeavored to make some changes and additions to the lineup. In addition to the packaging and blend changes, Mount Gay for several years now has released very limited expressions in its Master Blender Collection. Starting with a Peat Smoke Expression two years ago, Mount Gay released the Pot Still Expression in 2019. However, in 2020, Mount Gay released the Port Cask Expression. This rum is simply beautiful. Certainly a "dessert rum," the rum is heavily influenced by the port casks, presented notes of red fruit, vanilla custard, baking spices, and cocoa. Perfectly balanced, and at an impressive 110 proof, the rum begs to be savored at night by the fireplace. However, at approximately $180 per 750ml bottle, the price tag will surely deter many consumers. If that price is not an issue, it is most certainly a delicious rum worthy of a purchase.
Hamilton St. Lucia Cask Strength, 2005 Vintage, 9 Years Old, Batch 90115
It is unclear when Hamilton St. Lucia Cask Strength, 2005 Vintage, 9 Years Old, Batch 90115, was introduced to Massachusetts. For several years now, Hamilton has had several St. Lucia vintages available in the state. There is a whole lot to be said for Hamilton's St. Lucia offerings, especially this one. This is a very intense rum, which is dominated by high esters. Not only is the 67.4% ABV indicative of its intensity, but the rum is high ester, which is dominated by notes of acetone, diesel, cane, and baking spices. It is very intense, more than most high-ester Jamaican rums. This is an example of how intense and flavorful a rum can be and is notable for that purpose. For those seeking high-ester rums, Hamilton's St. Lucia offerings fit the bill.
Well, there you have it. 2020 was a great year for rum. 2021 is shaping up to be an even better year with new releases. Although it is expected that Privateer and Foursquare will continue to produce new products, I think 2021 is going to be a year in which Jamaica dominates. Stay tuned!
Cheers to 2021!