Since I began diving deep into this rum journey I've always envisioned myself sharing this passion by hosting a small event. After studying this topic for a few years, the time felt right to host a masterclass with friends to do so. I spent some time with my Rum Social Club co-founders to brainstorm and conceptualize this first experience. One of the things we love about rum is the great diversity that exists and therefore chose to focus on this topic. When you think about it, every single step involved in the making of your rum had a direct impact on its taste and aromas. So this was an opportunity to cover the key part of producing the spirit and review what can be done to impact the final taste!
We wanted this event to be as professional as possible, so we planned for tasting sheets, rum ID cards, feedback forms, gift bags, gourmet food and a unique rum menu to highlight the huge range of aromas within the rum world. After several days working hard on this we were ready for our first masterclass named "Rum Diversity".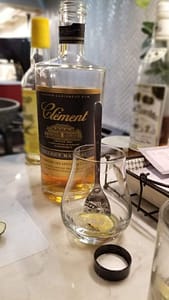 Attendees started to gather around 7pm and were welcomed with a French-Caribbean classic, "Ti-punch".
This drink is fairly simple: sugarcane syrup (or raw sugar), lime and rum! We used a "Clement Select Barrel" as it made more sense to use an agricole rum. After some appetizers and some casual discussions the masterclass began!
As Amine and I introduced the topic of the class and how it would unfold, we brought out the first rum. Every rum would be blind tasted and the group did a really good job at guessing the core characteristics of the rums.
The class continued and we covered the following key topics:
Styles and classifications

Raw materials

Fermentation

Distillation

Aging

Regulations
To explore these topics the following menu was served as the night progressed:
El Pasador de Oro XO

Dictador 12

Mount Gay XO

Clement 10 years

Rhum J.M. VSOP

Hampden 2011 LFCH

Caroni 2000 US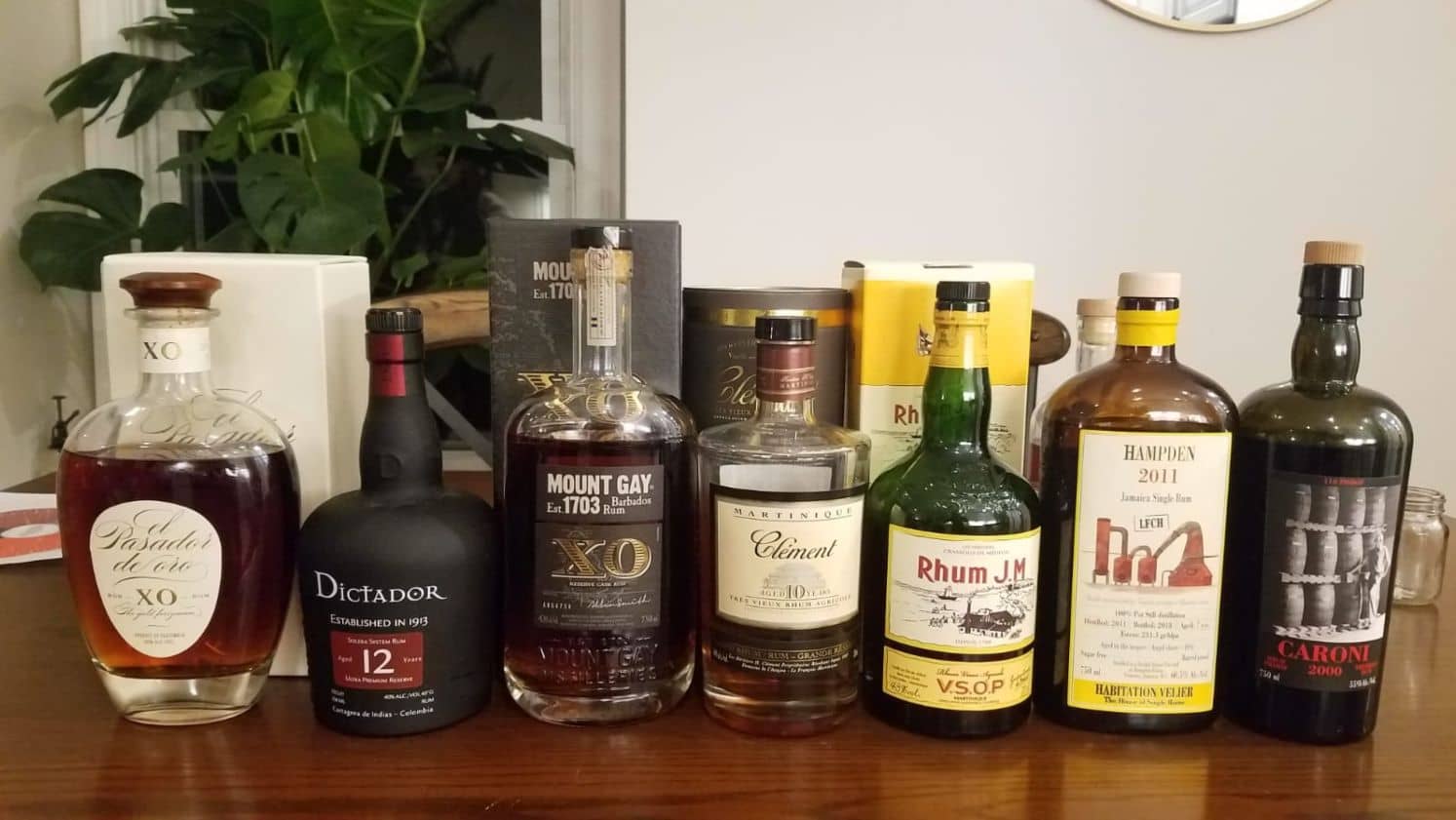 We chose to start with some sweeter, lighter rums (or "rons" one could say), and finish with heavier Jamaican and Trinidadian rums from two classic distilleries, Hampden and Caroni. One of the best quotes of the night emerged when someone tried the Caroni and said: "This tastes like a motorcycle burnout with the rider's leather jacket catching fire". Best tasting description ever!
Not only was most of the tasting feedbacks on point, but the group had great questions about the rum process, especially regarding fermentation aspects and the conditions in which Jamaican distilleries like Hampden stress the yeast. The attendees all provided amazing feedback on the class and left with their gift bags, each containing a sample of HSE Sauternes Finish 2005 "La Tour Blanche" to further explore our aging and finishing discussions. 
I will definitely be organizing similar events in the future, and aim to expand and reach more local rum aficionados to share and debate our common passion!