Nicaragua
Price range: $ ($30 or less)
ABV: 40%
Tradition: ron (Spanish)
Gargano classification: rum
Ingredients: molasses
Age: 7 years
Distillery: Flor de Caña Distillery, Nicaragua
Distillation process: continuous multi-column still (distilled five times)
Casks: small white oak ex-bourbon barrels
Ageing location: at the base of the active San Cristóbal volcano in Nicaragua
Rum master: Tomás Cano
Sugar tests: 0-5 g/L
 Oak
 Caramel
 Dried fruits
Context
Starting as a small family operation in Nicaragua in 1890, Flor de Caña is now an established, global brand, with a well-structured range, good marketing and quite a few awards. One of Flor de Caña's particularities is that it is produced and aged at the base of an active volcano – something that affects the fertility of the soil, the water and the climate around which their rum is produced.
Flor de Caña touts their rum is "100% naturally aged, without the use of artificial ingredients or accelerants and with zero sugar content", which is rare enough for rum as widely distributed to be mentioned. Flor de Caña also received Fair Trade certification from Fair Trade USA in May 2018.
The Gran Reserva is mid-way through the range, and is reasonably priced for a (non-solera) 7-year-old rum.
The Bottle
Before I get into my comments on the bottle, it's worth mentioning that the bottle I bought had the old branding (Grand Reserve instead of Gran Reserva), which has since been updated, including new packaging across the range – an improvement in my opinion.
The Gran Reserva comes in a cardboard case, which features a good amount of information (age, distillery, location, casks) but no details about stills. There is emphasis on the smoothness of the rum. The bottle itself is squared and transparent. The label is fairly old school, with handwriting fonts, medals, etc. Overall, it looks a little like a whisky bottle. Although the bottle is reasonably priced, I take issue with a plastic screw cap with built-in 'plastic filter' (to avoid bottle being refilled).
Into the glass
After a quick battle with that plastic filter, I managed to pour myself a measure. The colour is a very nice rich orange/copper colour, with thin, long legs. Plunging into the glass, there is a bit of punchiness from the alcohol, but strong caramel notes, hints of chocolate and marmalade, and later, a fair bit of oakiness and nuttiness come out.
Some might find it a bit aggressive at first, but it's not bad. It doesn't have the greatest depth but in that price range, it's certainly one of the better ones.
The Mouth
Sipping the Gran Reserva, the caramel from the nose is still centre stage, with more subtle hints of vanilla and nutmeg. There are also touches of dried fruit. Overall, it's on the dry side, but it's still smooth and well balanced. The finish reveals a bit more oakiness from the small casks used to age Flor de Caña's rums. It's not the most complex rum, but it's enjoyable.
Conclusion
Given its price range, the Flor de Caña Gran Reserva is pretty good entry-level rum. It is balanced, has no added sugars and has some nice flavours. With the new branding/packaging, the score could have been slightly higher. With availability in supermarkets, I suspect I might return to it for mixing.
I didn't want to end a review of a Flor de Caña rum without mentioning the concerning issue of the Chronic Kidney Disease (CKD) epidemic that reached dramatic proportions in Chichigalpa between 2005-2015, and that created calls to boycott Flor de Caña. This is a complex issue, and I invite you to read more on the topic to try to better understand the situation (Rumporter has a great report on this).
"If we expect chefs to care for the welfare of animals that they serve in their restaurants, why don't we expect the best bartenders and bars to care for the welfare of the people who produce the spirits that they serve?"
Bobby Heugel, owner of Anvil Bar & Refuge in Houston, TX, USA.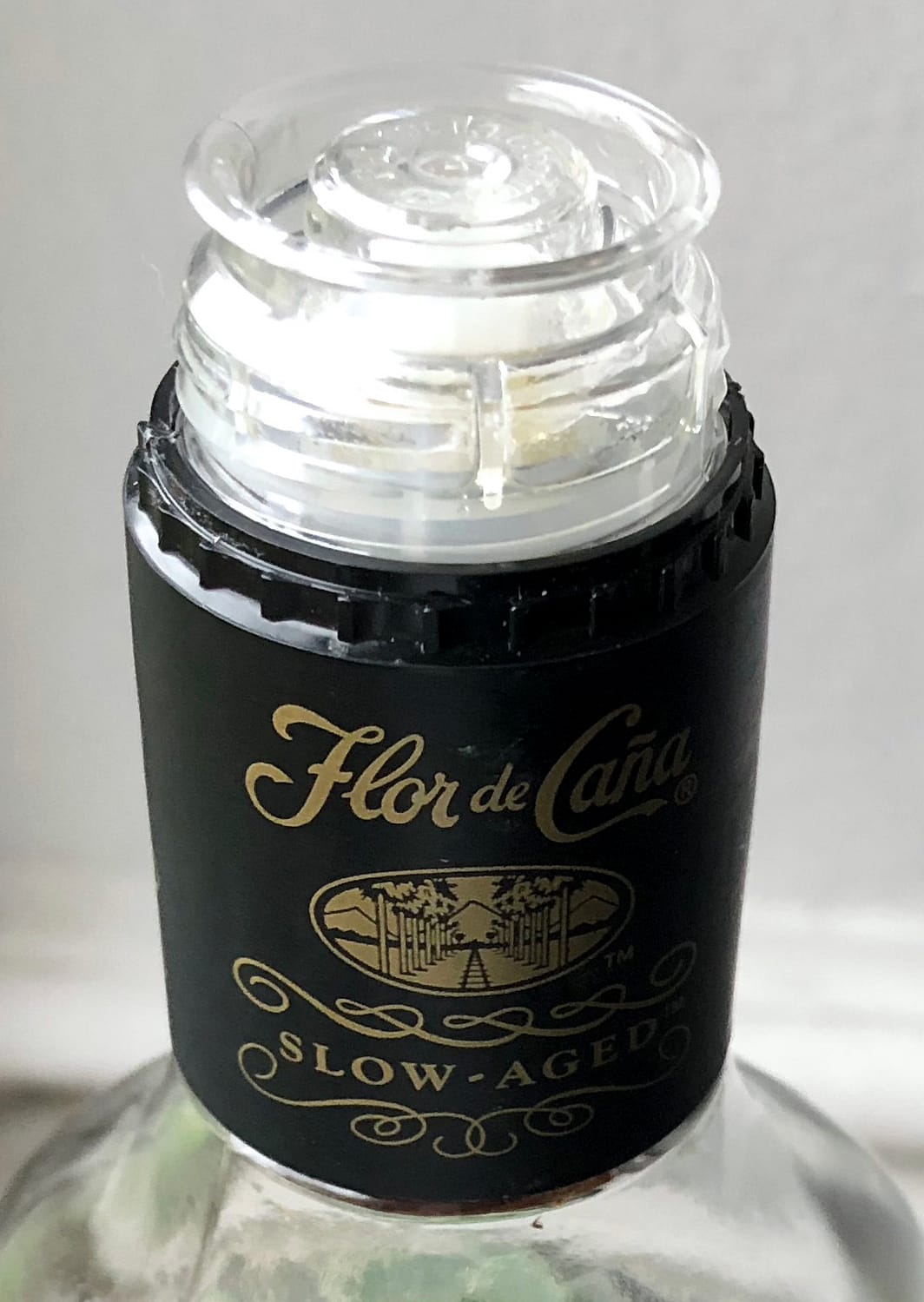 One of my pet peeves: these plastic filters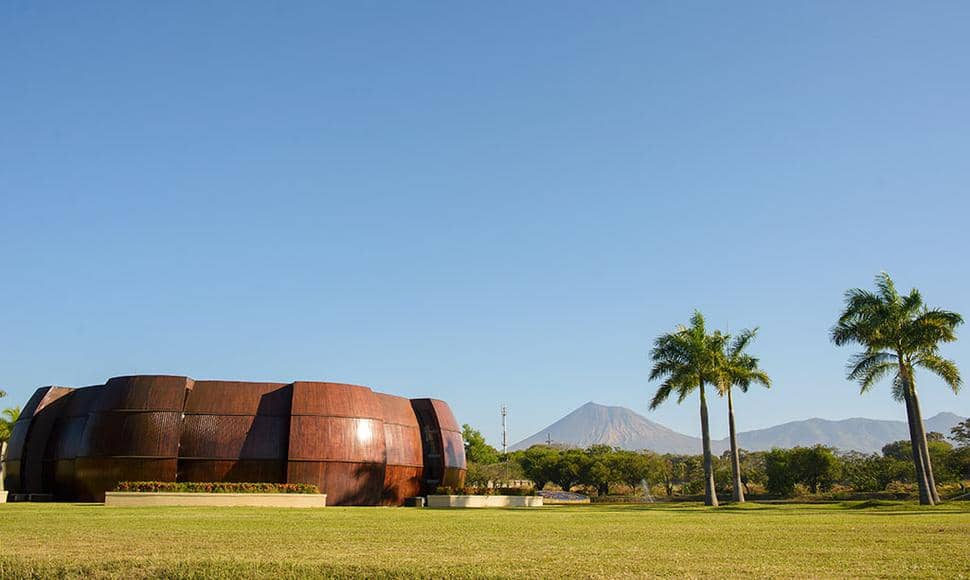 The active San Cristóbal volcano in the background
Updated branding on the Flor de Caña range
Good value for money

No added sugar

Good balance
Plastic filter and screw cap

Lack of complexity

Light nose