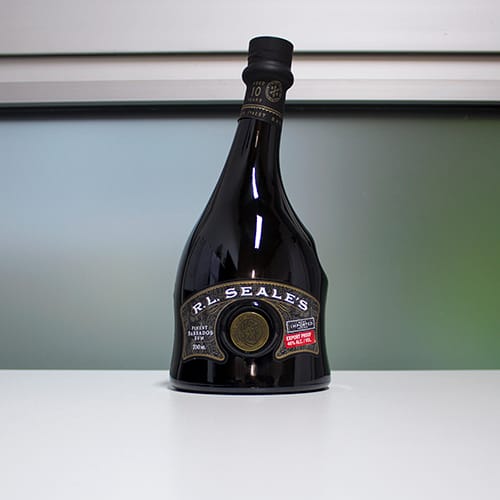 Barbados
Price range: $$ ($30-60)
ABV: 46%
Tradition: rum (British)
Gargano classification: single blended rum
Ingredients: molasses
Age: 10 years minimum
Distillery: Foursquare Distillery, Barbados
Distillation process: pot & column stills
Casks: ex-bourbon casks
Ageing location: in Barbados
Rum master: Richard Seale
Sugar tests: 0-5 g/L
 Caramel
 Oak
 Vanilla
Context
R.L. Seale's 10-year old is a classic amongst rum amateurs. Until recent years, where the Foursquare distillery started to offer high-end expressions under its own brand, this was one of the oldest rums available from the iconic Bajan distillery. The Seale family, who has founded the company in 1926, is still running the business, with Richard Seale, great grandson of the founder, currently at its helm. Richard has been a vocal supporter of unadulterated rums, and is widely considered one of the leading figures of the rum industry today. This bottle therefore has a lot to live up to!
Back in 2017, this classic got a little upgrade, moving from 43% to 46%.
The Bottle
This rum has a very distinctive bottle that makes it instantly stand out on a shelf. It comes in an opaque black, knocked up bottle that is replicating seamen flasks. It has a flat base, supposedly to avoid spills when sailing in a storm. This bottle with the 'upgraded' ABV comes with a little sticker correctly the original number – something I imagine will be incorporated into the permanent label in the near future. This bottle protects the precious rum from sunlight, but it makes it very hard to check how much liquid is left in it. The bottle very unique, but not necessarily to my taste.
Into the glass
In the glass, the rum reveals a rich copper colour. Legs are thick and slow. In typical Bajan fashion, strong burnt sugar and vanilla notes are coming out immediately. There are some nice oaky expressions in the background, as well as hints of dark chocolate. The overall impression is one of great balance.
The Mouth
As you expect from a rum produced by Richard Seale, this is an honest rum, and you instantly recognise the aromas present when nosing it. Here you won't find any over-the-top sweetness that some less scrupulous brands produce. There is a little bit of dryness to it. Caramel and vanilla are the most prominent flavours, with some nice notes of oak, and a few peppery hints. The finish is warm enjoyable. This rum is very well structured, and has a nice complexity to it.
Conclusion
R.L. Seale's rum is a classic that all rum lovers should have in their collection – it could act as a very solid benchmark given its balance and structure. The value for money is pretty difficult to top, especially for a real 10-year old aged in the Caribbean. Although I don't find it particularly elegant, the unique bottle design has probably contributed to the status of this rum. If pushed to find weaknesses, I think the great balance of this rum means it could feel a little tamed to connoisseurs who enjoy more 'demonstrative' expression (e.g. full proof Jamaicans).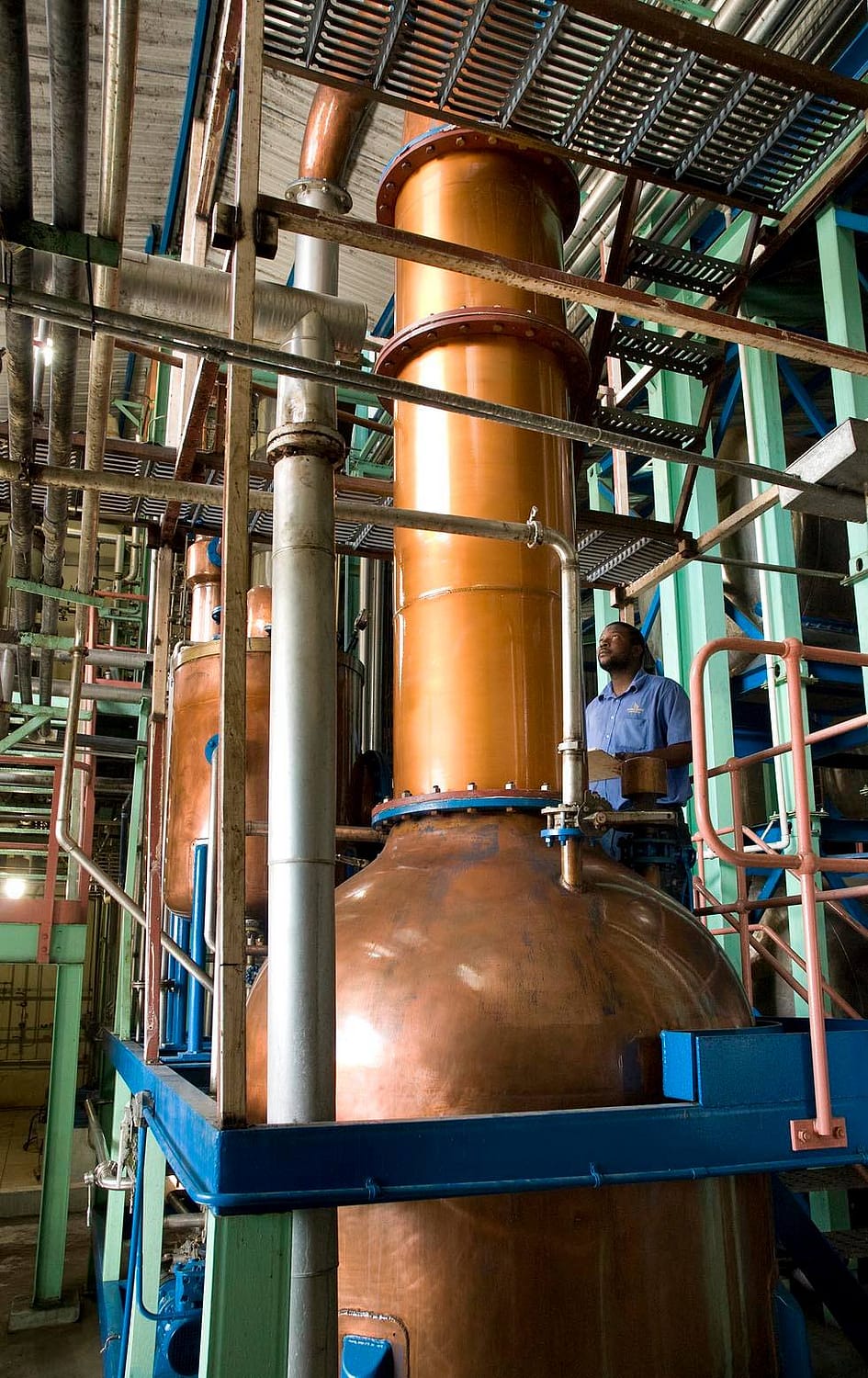 Stills at the legendary Foursquare distillery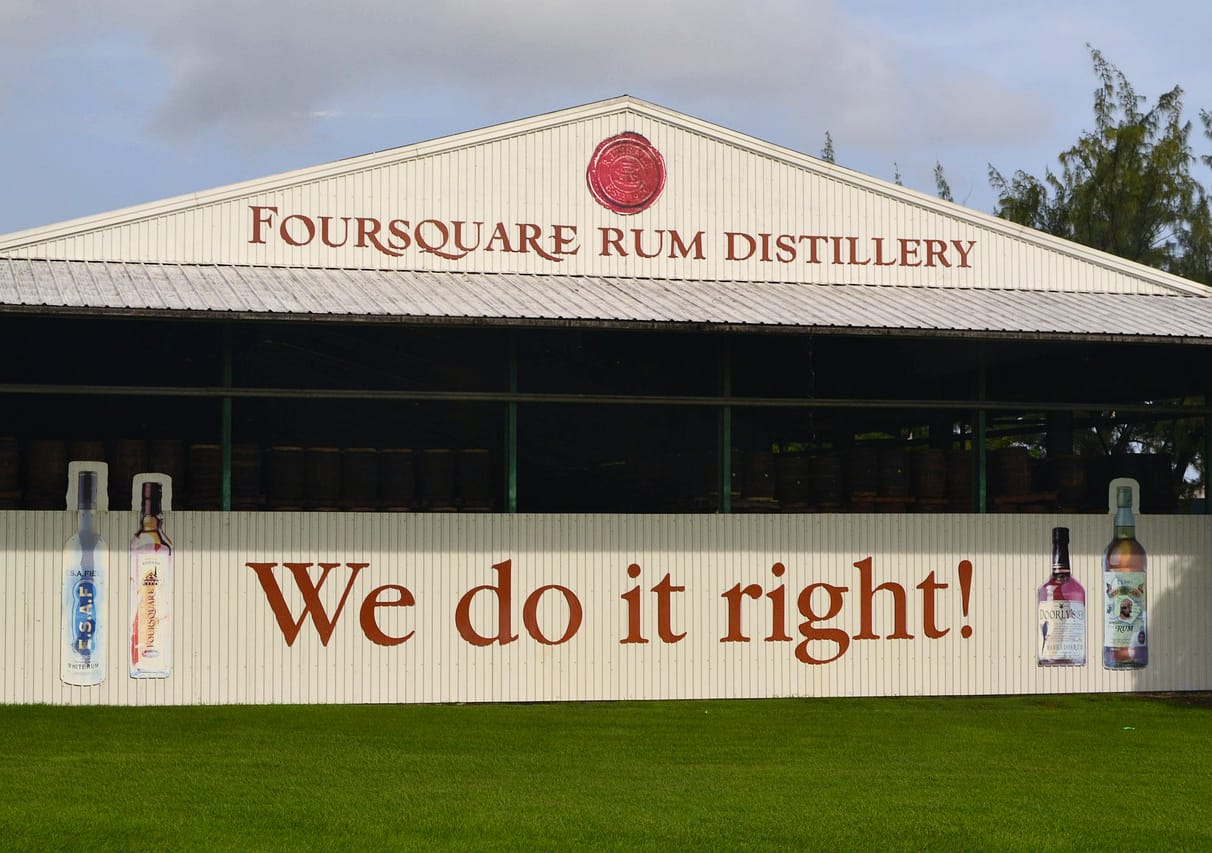 Very well balanced

Excellent value for money

The classic Bajan rum